Fiesta Ranchera On the GO!
2021 is the Year for Giving Back!
For all the tacos, sliders and cupcakes, bacon-wrapped jalapeños, and beverages that have been donated over the years, we want to say THANK YOU to every restaurant sponsor that has so generously supported the Goleta Valley Historical Society and Old Spanish Days at Fiesta Ranchera for the past 14 years.  We want to show our thanks by giving back to them this year!
We want to support our restaurants by bringing the spirit of Fiesta Ranchera to the Goleta mercados!
SCHEDULE:
Thursday, June 17
Calle Real Shopping Center
Pop-up Flamenco Performances

7:00 pm    Los Arroyos Restaurant
7:30 pm    Nugget Bar & Restaurant
Saturday, June 19
Camino Real Marketplace 
Flamenco & Folklorico Show in the Center of this Lively Gathering Place
5:30-7:00 pm     (Center Area Near Movie Theaters)
Special thanks to Camino Real Marketplace for their generous support.
---
THANK YOU TO OUR AMAZING PAST RESTAURANT and LIBATION SPONSORS: 
Alexander & Wayne Winery
Anna's Marketplace Bakery
Arthur Earl Winery
August Ridge Winery
Barbareno
Benchmark Eatery
Bistro at Bacara Resort
Brophy Bros.
Captain Fatty's
Catering Connection
Country Catering Company
Cutler's Artisan Spirits
Delgados Restaurant
Draughtsmen Aleworks
Enegren Brewing Company
Farmer Boy
Figueroa Mountain Brewing
Foley Family Wines
Goleta Red Distilling
Hollister Brewing
Kunin Winery
Kyles' Kitchen
Lafond Winery
Live Oak Cafe
Los Agaves
Los Arroyos Mexican Restaurant
M. Special Brewing Company
McConnells Ice Cream
Municipal Winery
Neighbor Tim's BBQ
Nothing Bundt Cakes
Nugget Bar & Grill
Outpost at the Goodland Hotel
Old Town Coffee
Pascucci
Pepe's Mexican Restaurant
Potek Winery
Roblar Winery
Rincon Events
Samsara Winery
Santa Barbara Cider
Santa Barbara Elks Lodge #613
Santa Barbara Gift Baskets
Santa Barbara Paella Catering
Santa Barbara Winery
Santa Barbara Wood Fired Pizza
Savior Faire Catering
Sup and Jus
Telegraph Brewing
Third Windown Brewing
Toretti
Trattoria Grappoo
Windrun Wine
Woodstock's Pizza
Woody's BBQ
Whole Foods
Vicentas
Zaca Mesa Winery
Please support those who have supported us!
Celebrate Fiesta in Goleta with Goleta Valley Historical Society and Old Spanish Days at we spread Fiesta cheer in Goleta! this year!
Support your favorite Goleta restaurant as we stroll the mercados of Camino Real Marketplace, Calle Real Shopping Center, and Old Town Goleta, with festive dancers and music, June 17-19.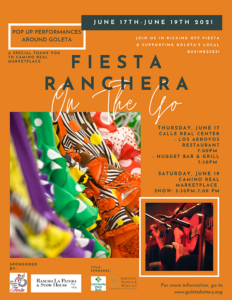 Interested in more information in Fiesta Ranchera?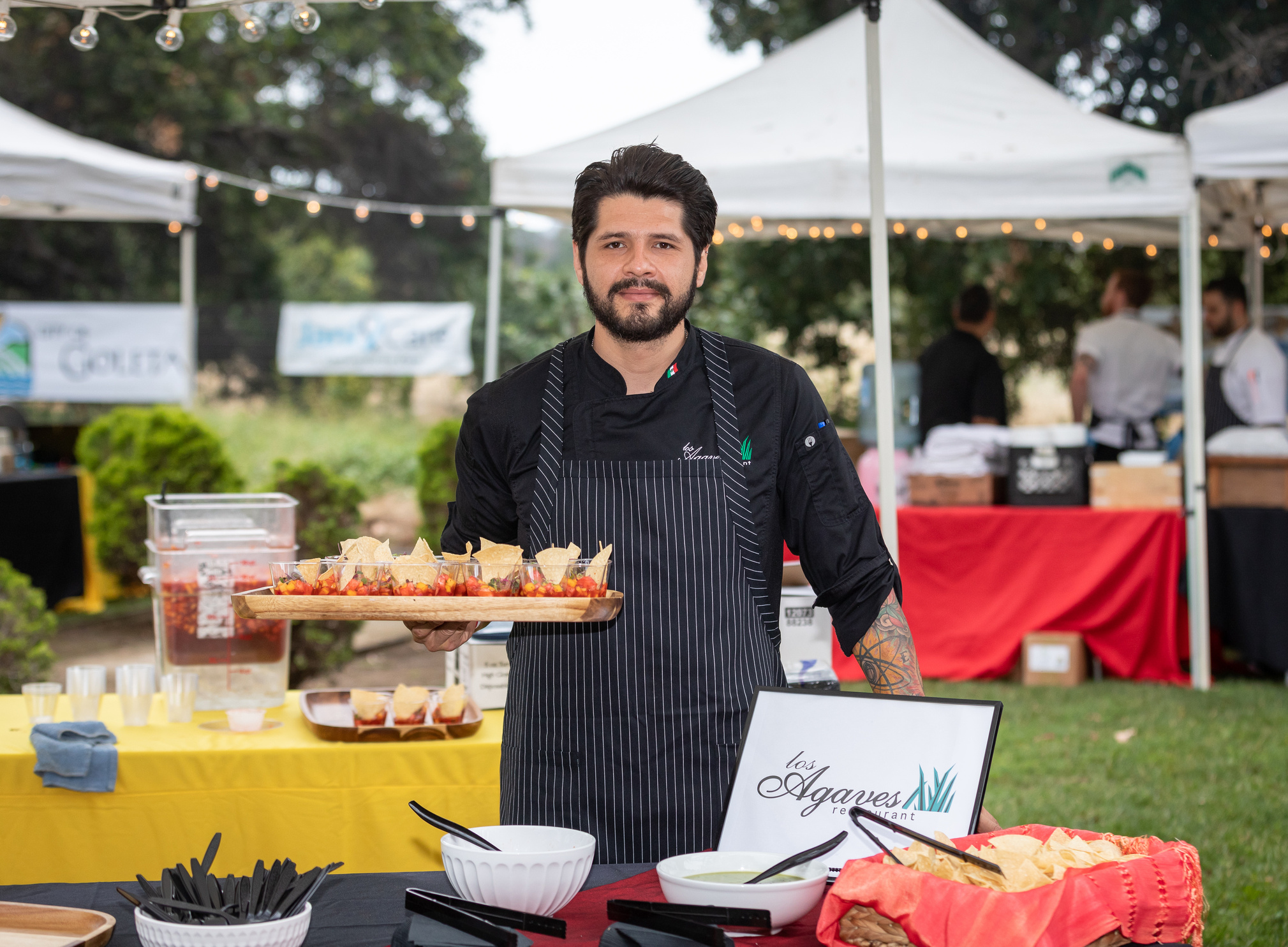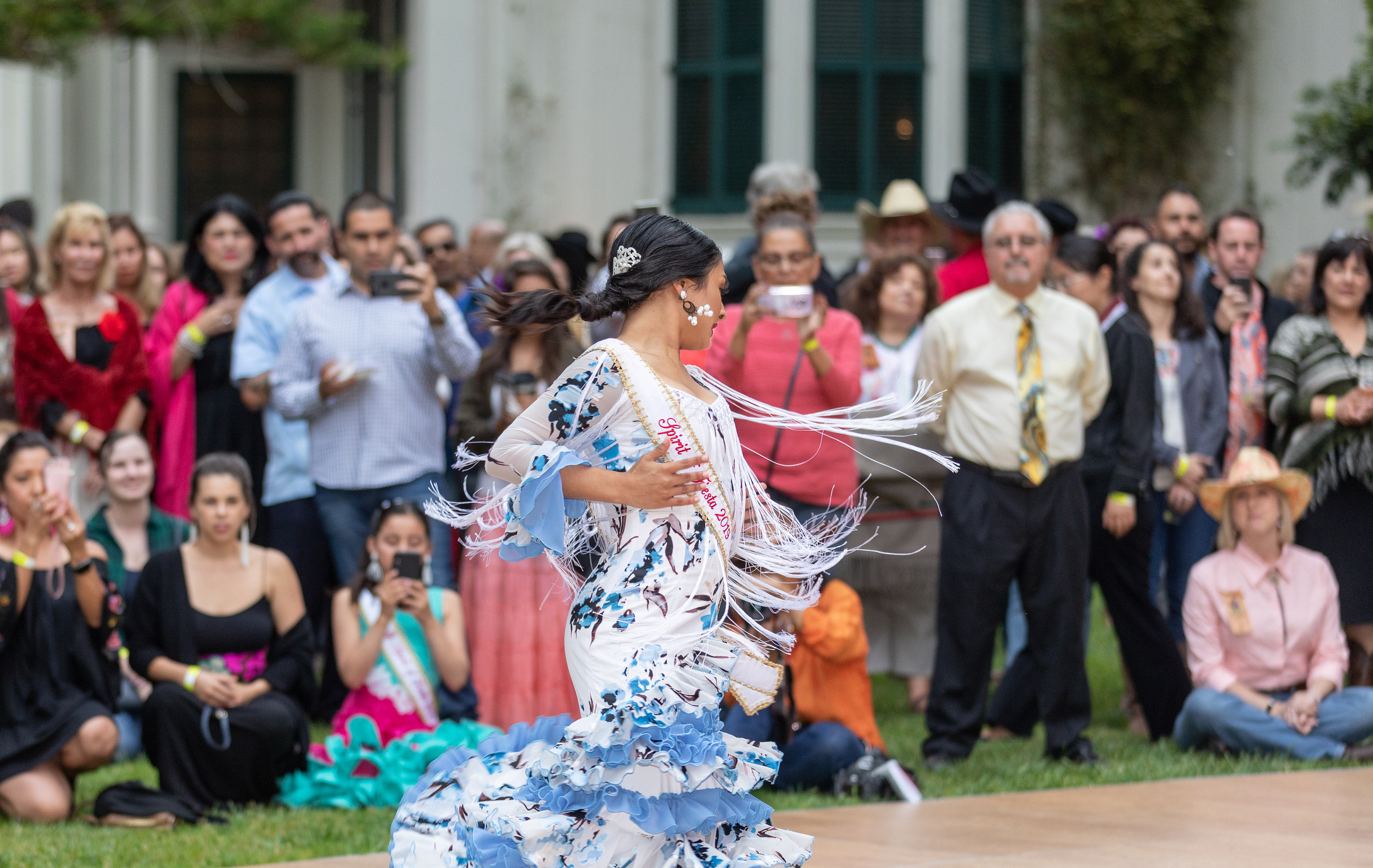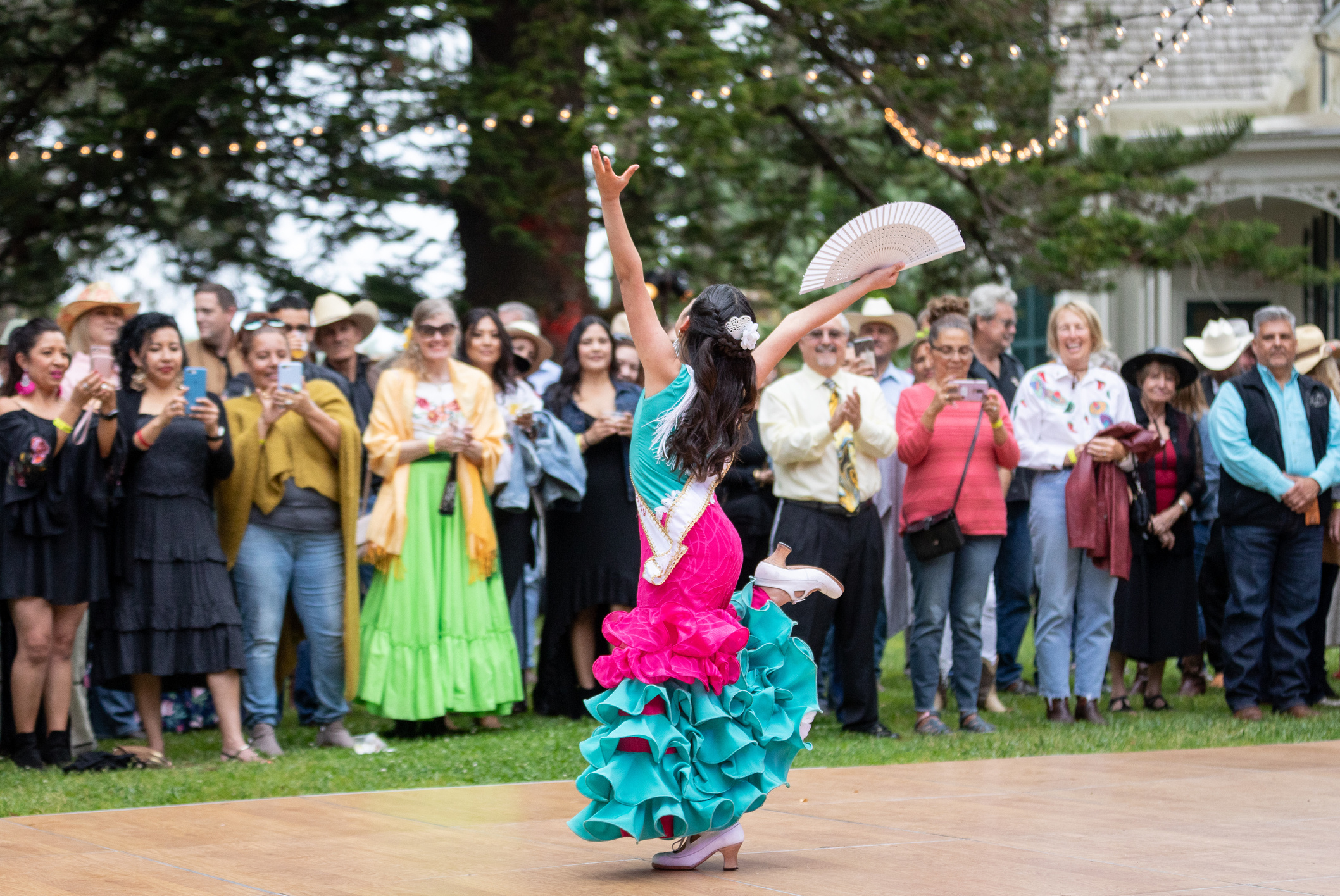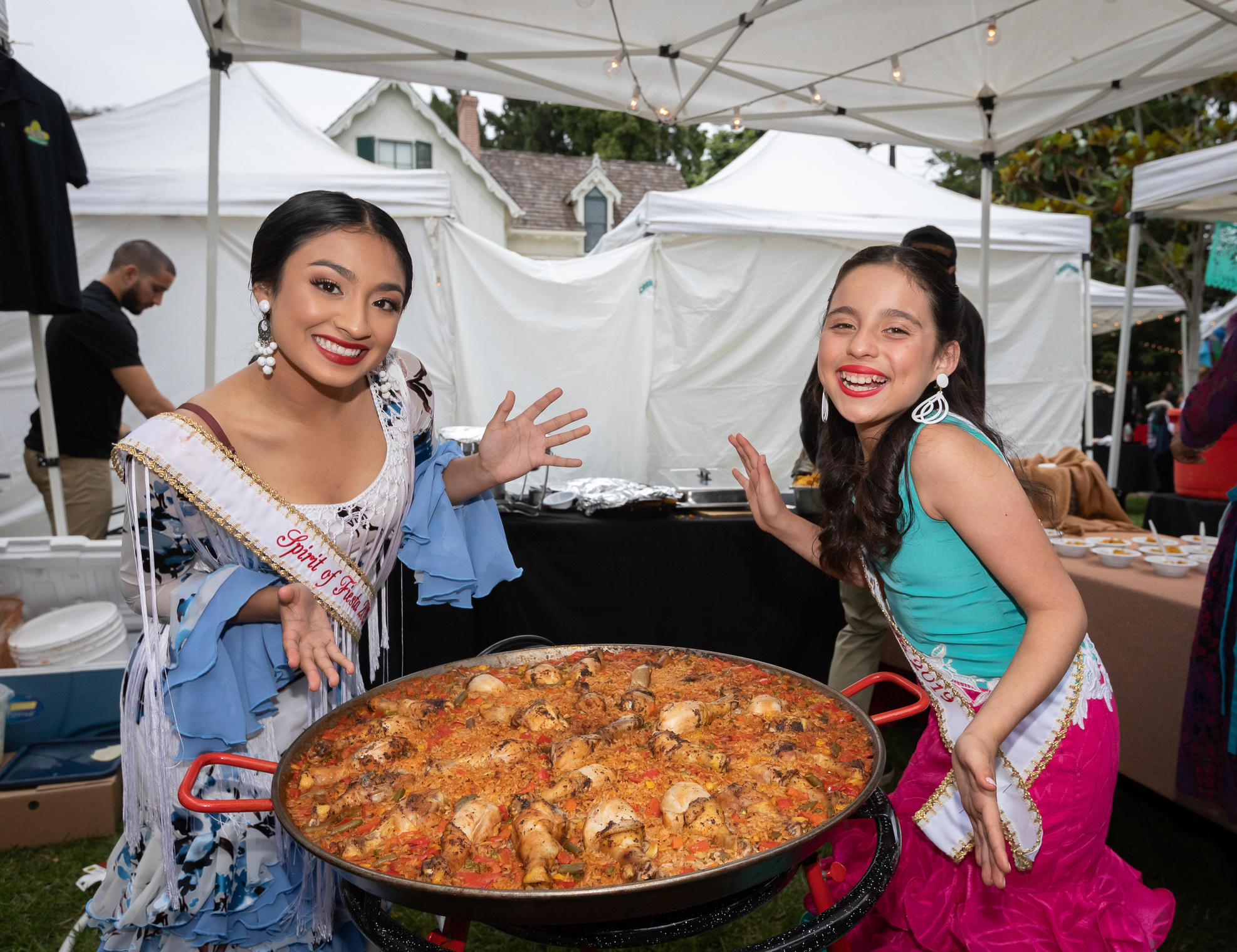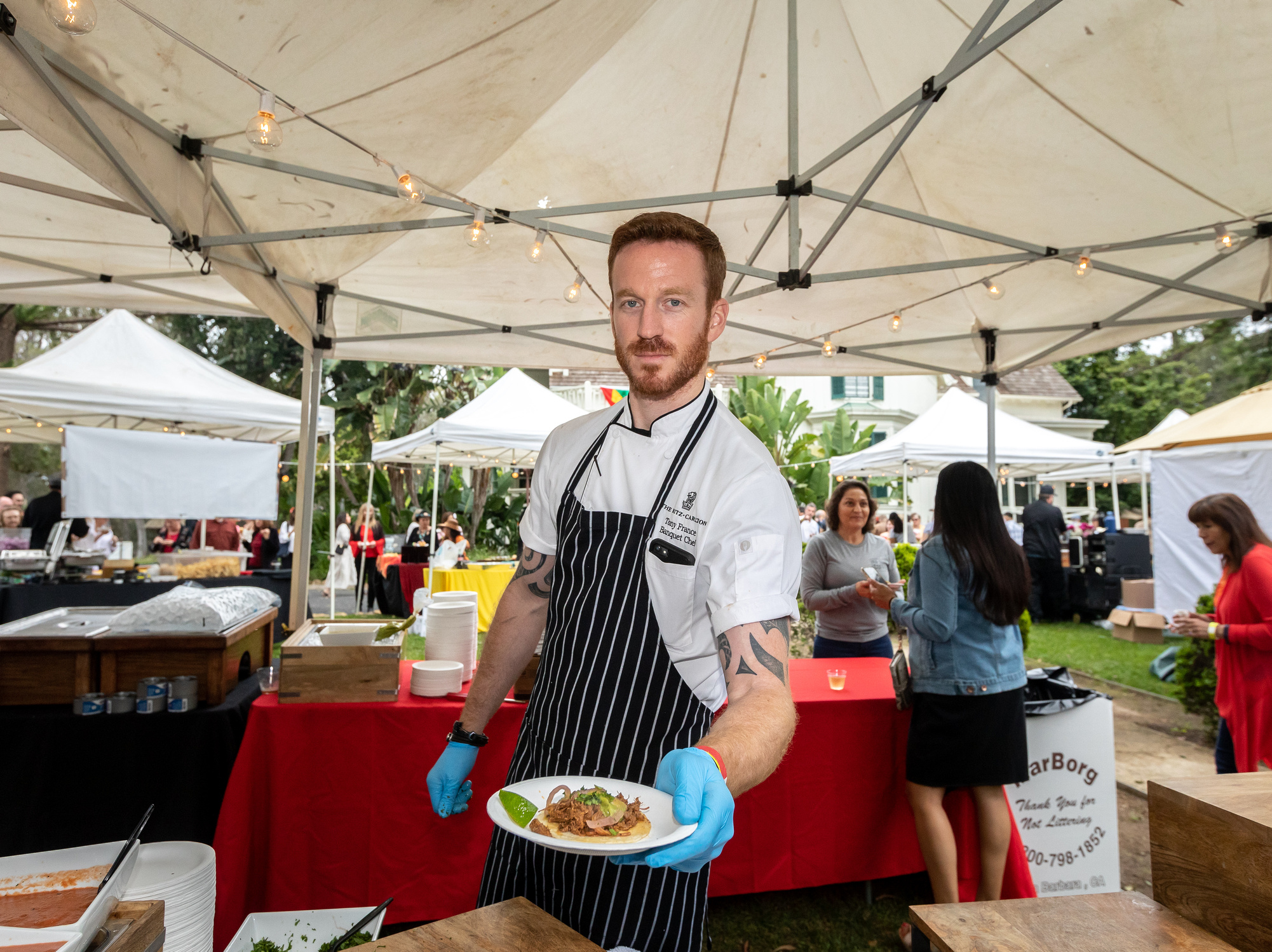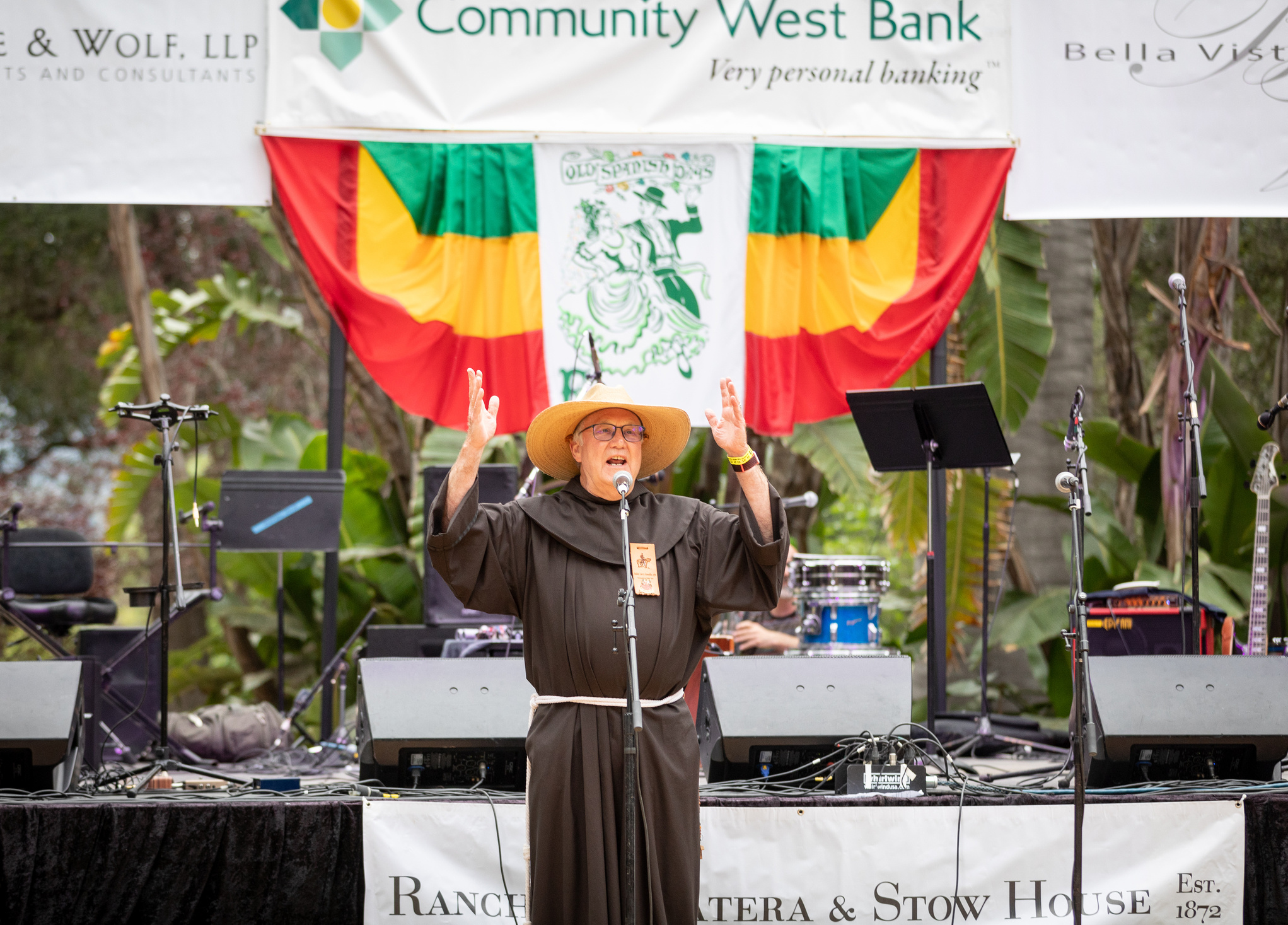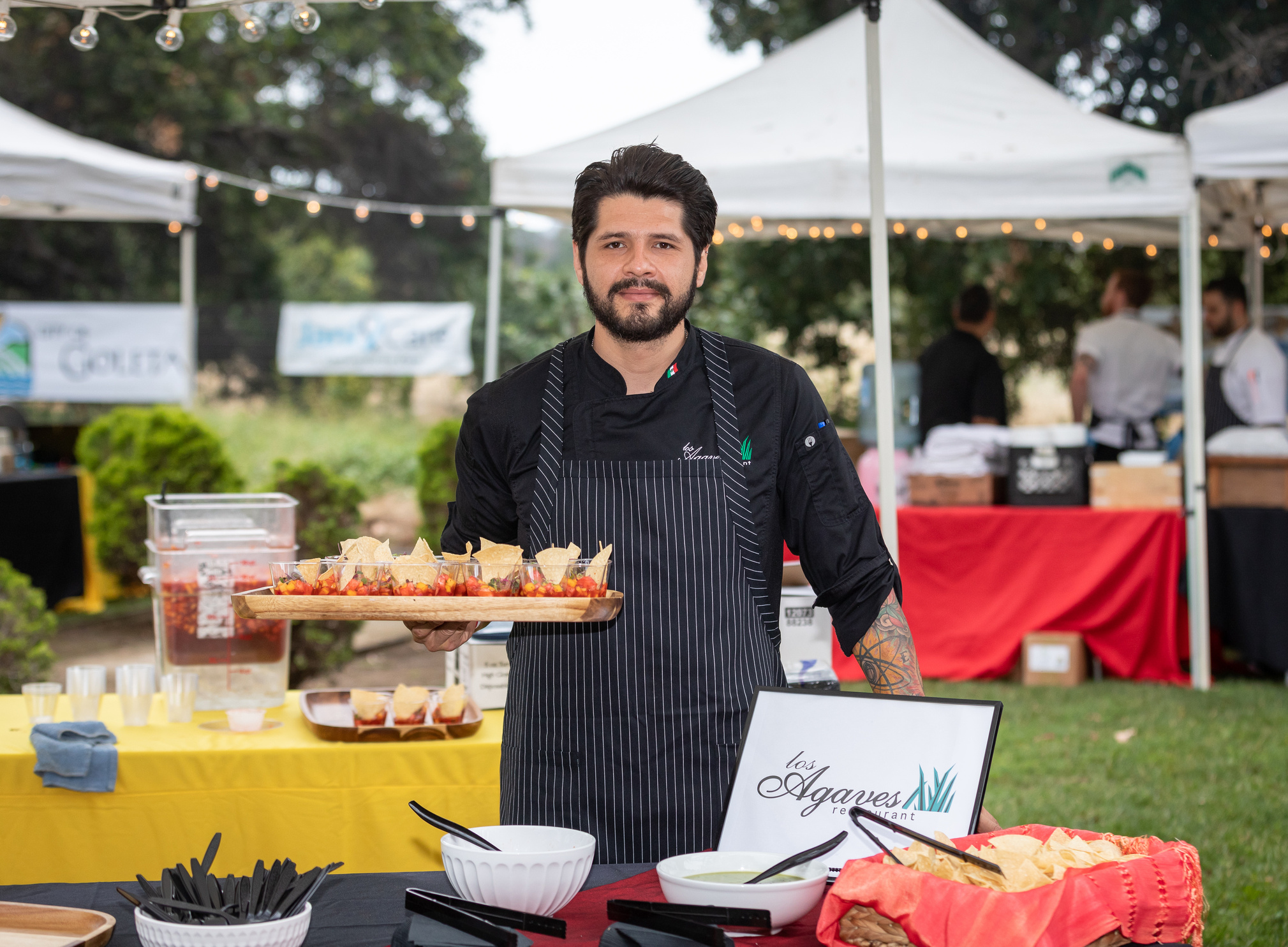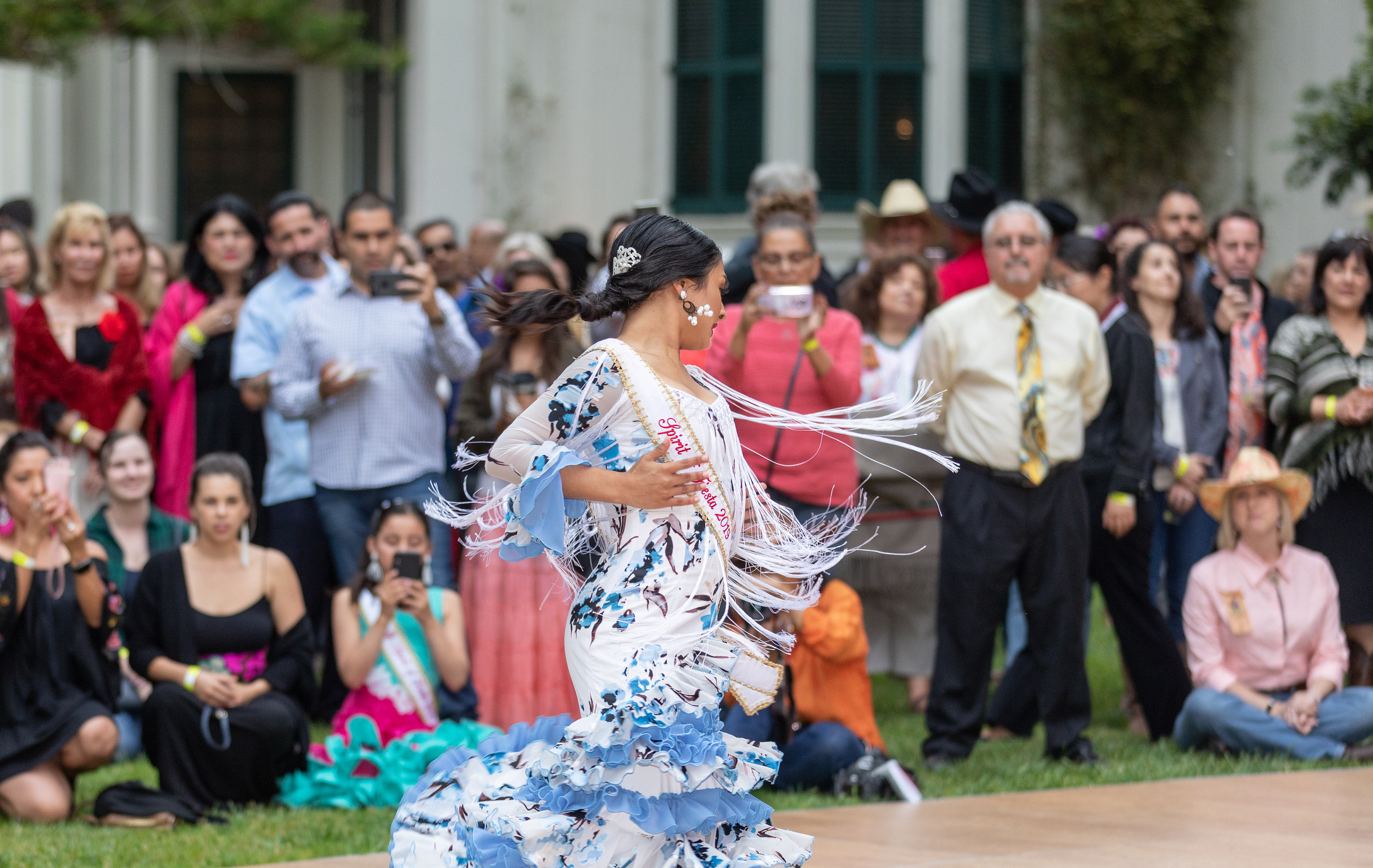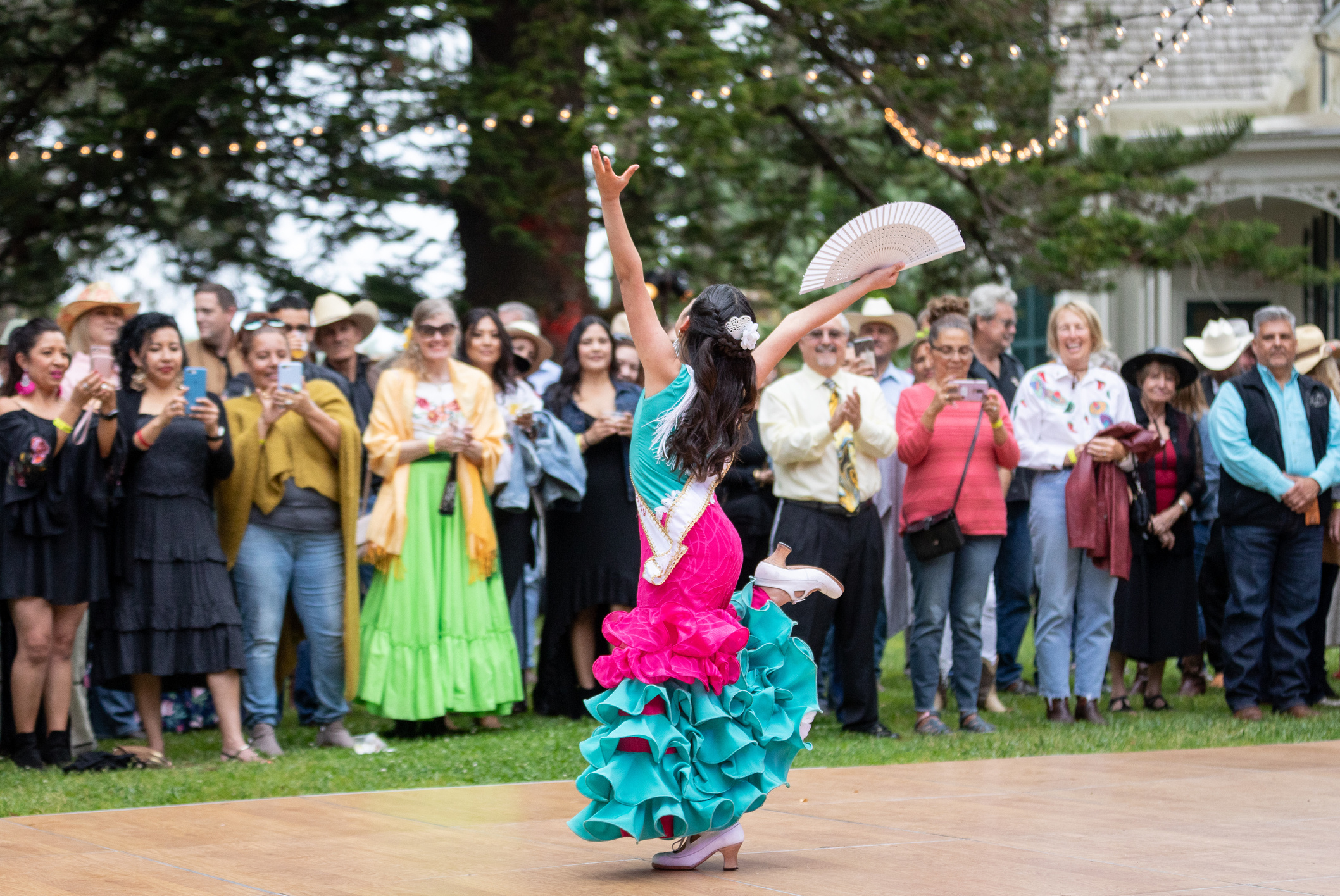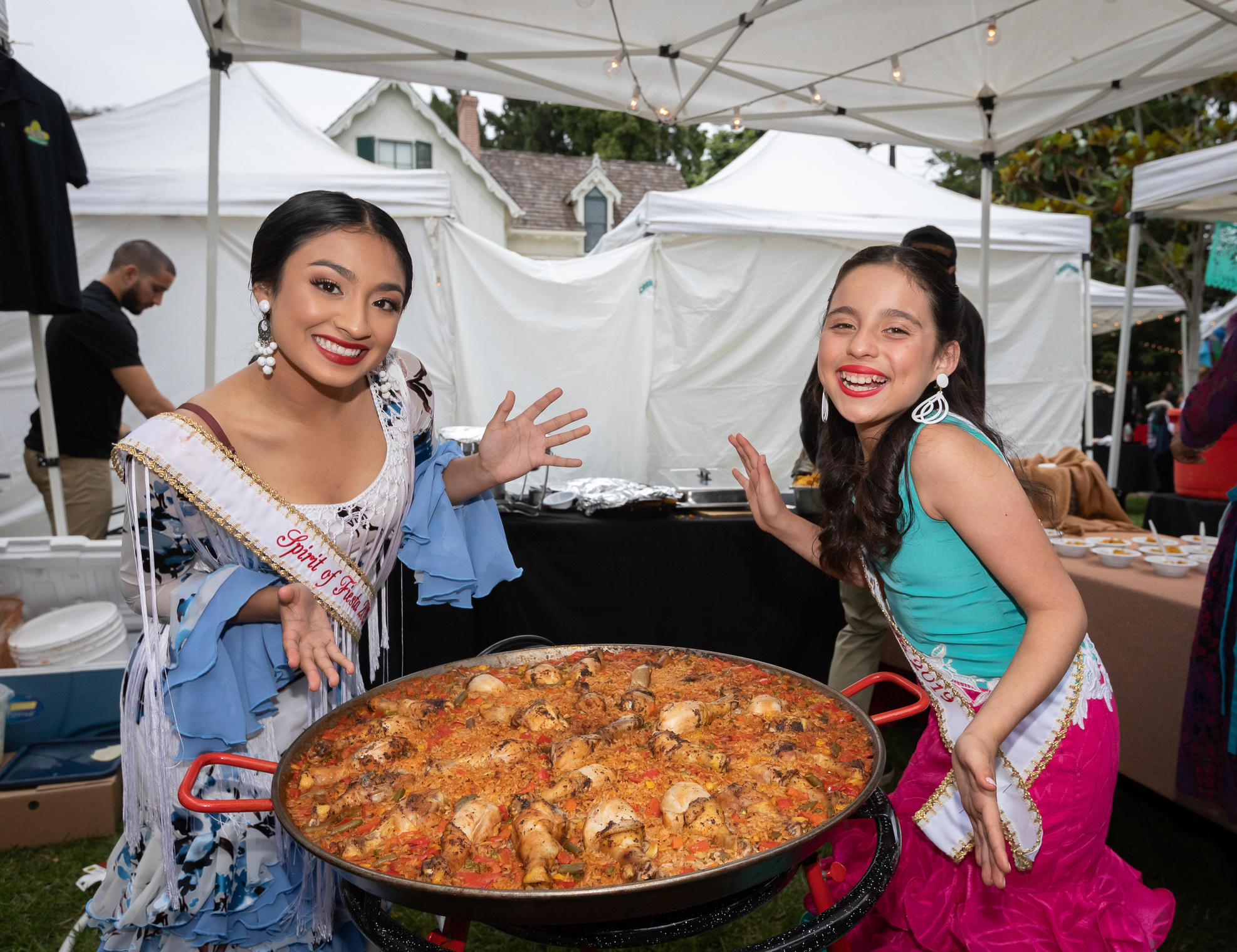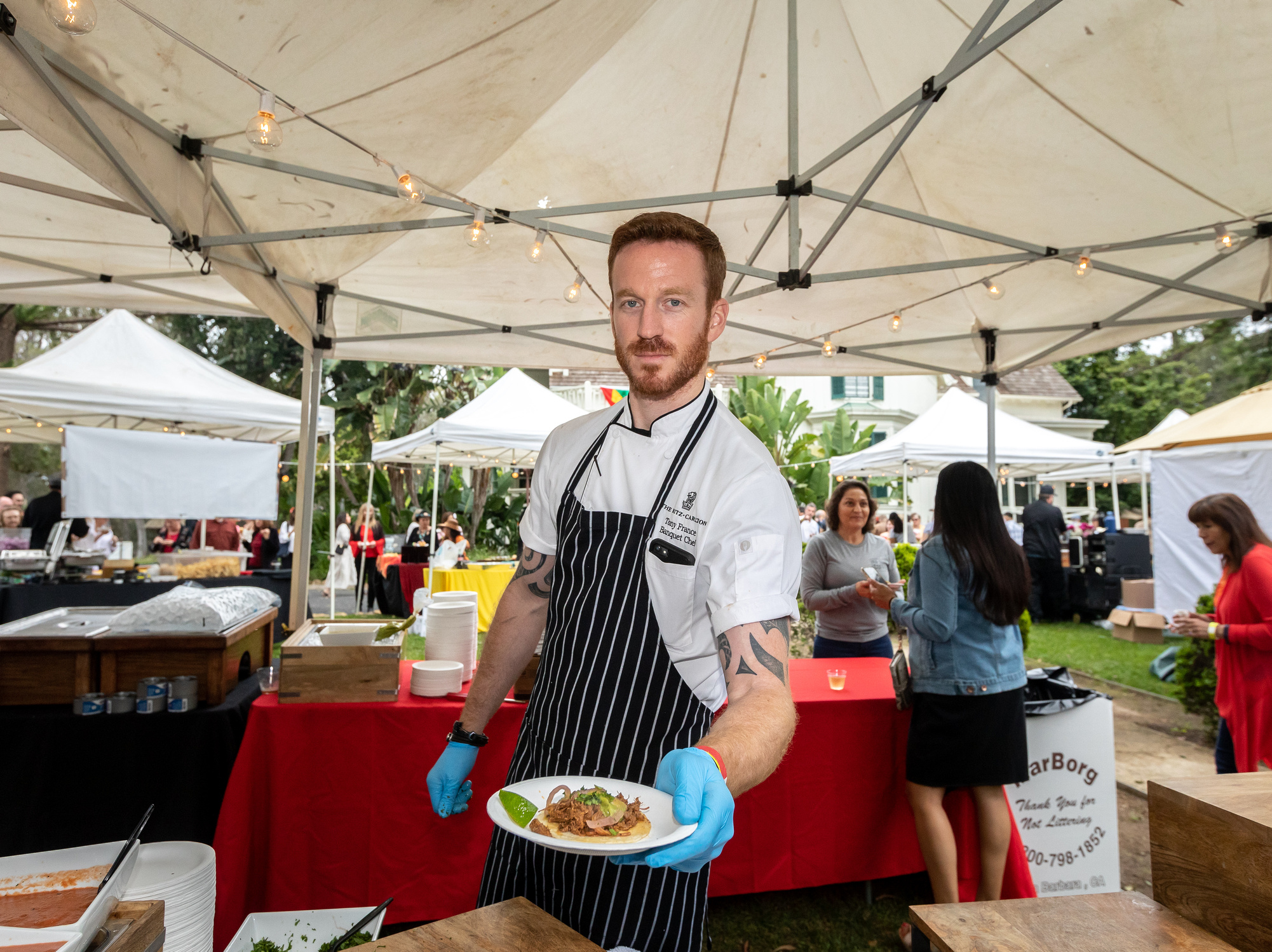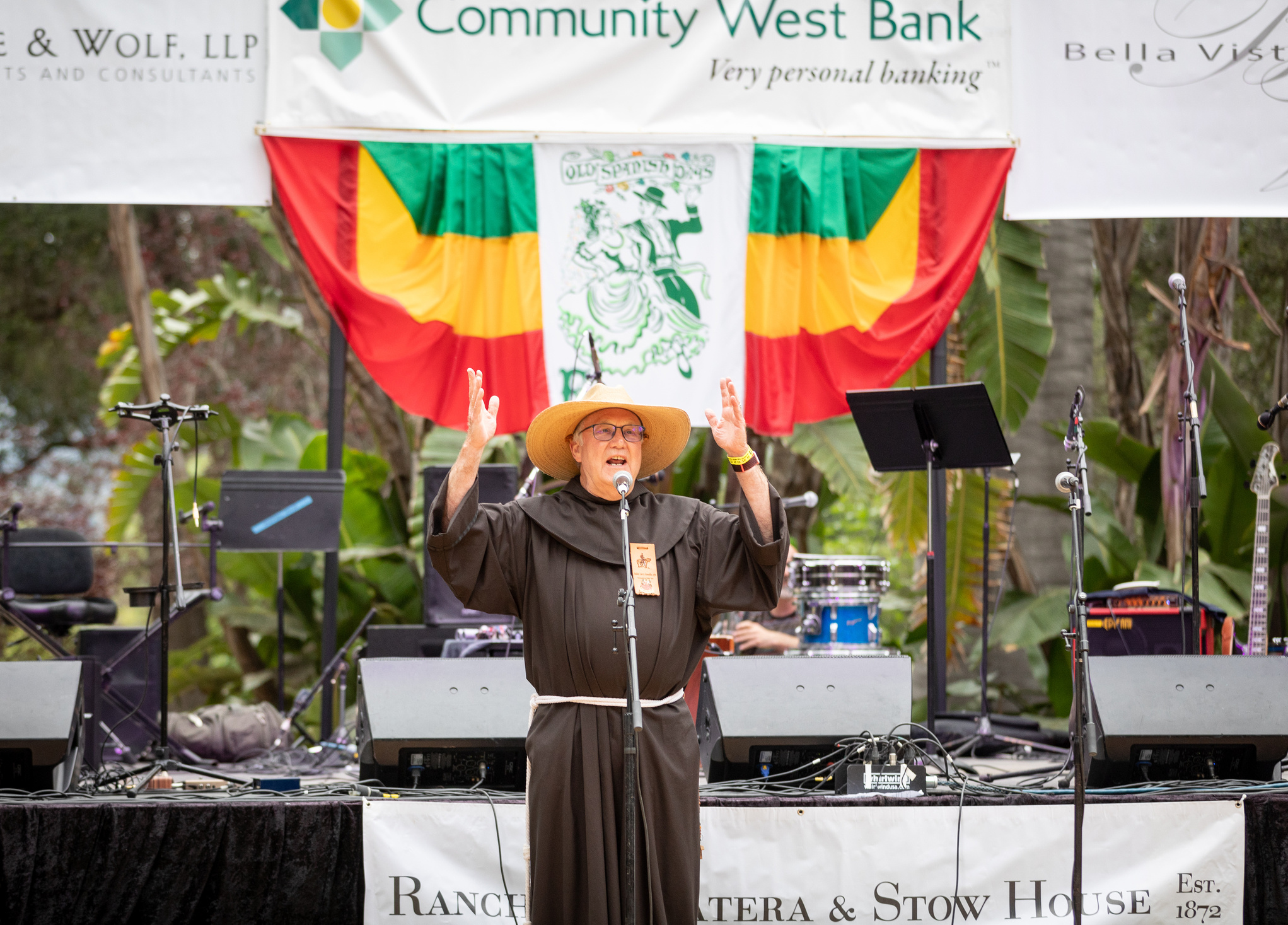 Photos By Fritz Olenberger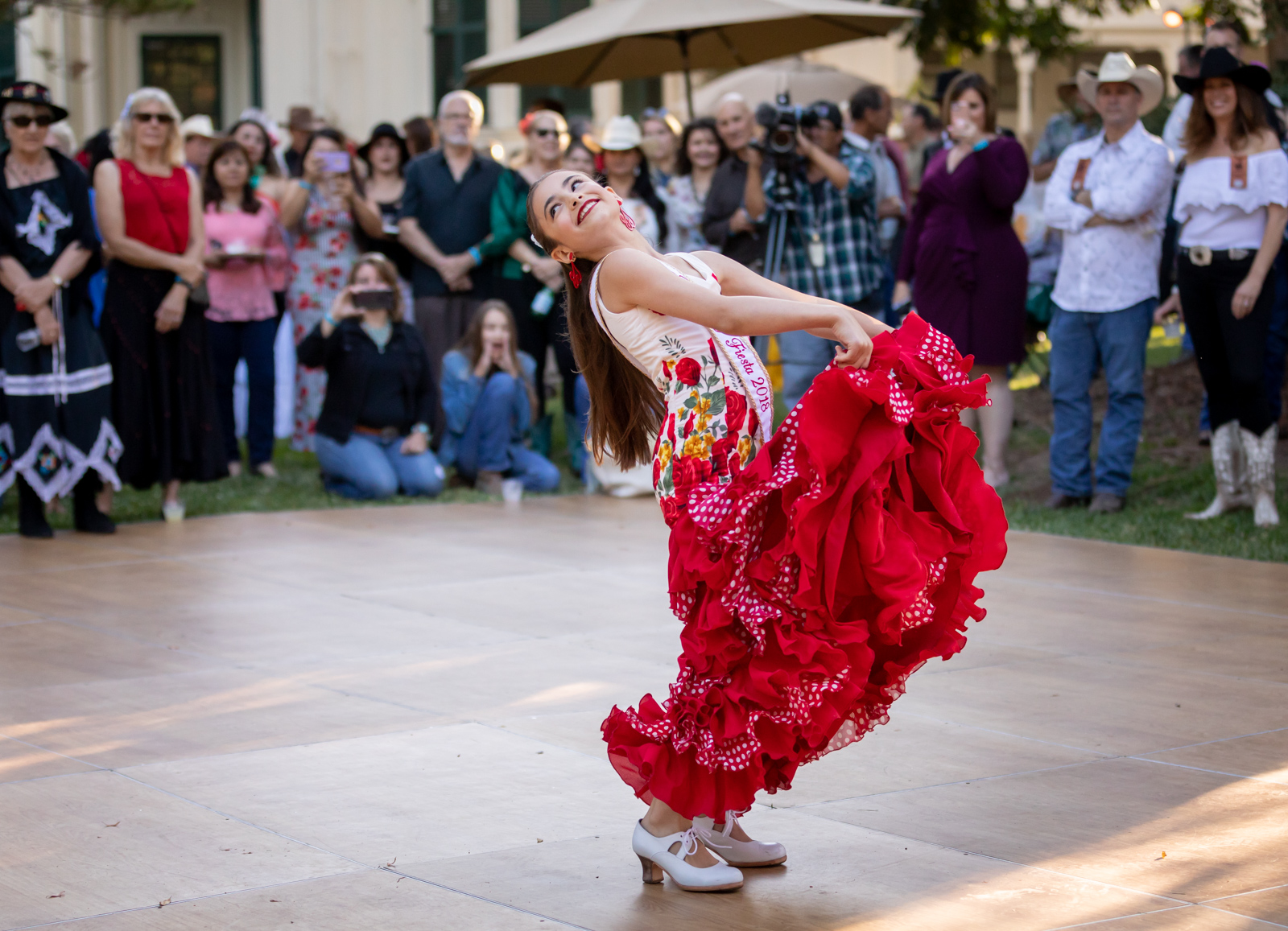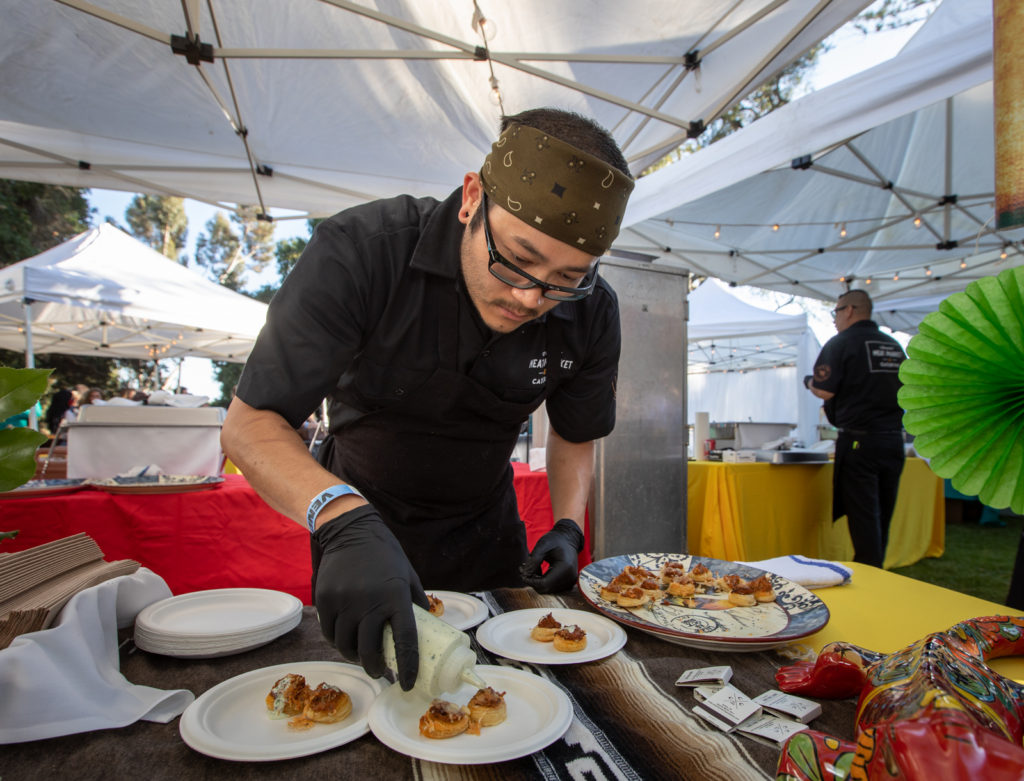 "Join La Presidenta Stephanie Petlow and the boards of Old Spanish Days and Goleta Valley Historical Society for this unique opportunity to experience Fiesta in the Good Land!"
"The casual event under the large ancient trees drew a large, diverse crowd of Goleta business folks, ranchers in jeans and cowboy hats, sponsors, several Fiesta-costumed ladies, and old-time Goleta families."
"After the Spirits' memorable performances, the mood shifted to the present day when the ever-popular Area 51 took to the stage, and Fiesta supporters danced into the night."